Why EdUHK
EdUHK is a forerunner and a leader as an elite athlete-friendly university in offering holistic and caring support for elite athletes to pursue a sustainable and dual career path. The University has admitted around 130 elite athletes to various programmes since 2010. The University was also the first UGC-funded institution to sign a collaborative agreement with the Hong Kong Sports Institute (HKSI) in 2014, followed by a similar agreement with the Sports Federation and Olympic Committee of Hong Kong, China (SF&OC) in 2021, which introduced a special admission scheme for elite athletes to enrol in relevant programmes at EdUHK.
In 2022, the University Grants Committee (UGC) launched the Student-Athlete Learning Support and Admission Scheme (SALSA) with the aim of encouraging local universities to support outstanding athletes who aspire to pursue dual-track career developments. With SALSA, EdUHK has further enhanced the special admission schemes and learning support for our student-athletes.
Meet EdUHK Student-Athletes – Doo Hoi Kem & Lee Ho Ching, Tokyo 2020 Olympic Games Medalists (Table Tennis)
How to Apply
Student-athletes admitted to UGC-funded undergraduate programmes of EdUHK under the following schemes will be considered automatically by the SALSA Scheme. No further application is required.
Students-athletes who are interested in the self-financed sports and health related programme of EdUHK can view more details here.
All-rounded Learning Support
The University will approach all student-athletes to provide personalised advice, guidance and learning support, facilitating them to develop a dual career pathway in the future.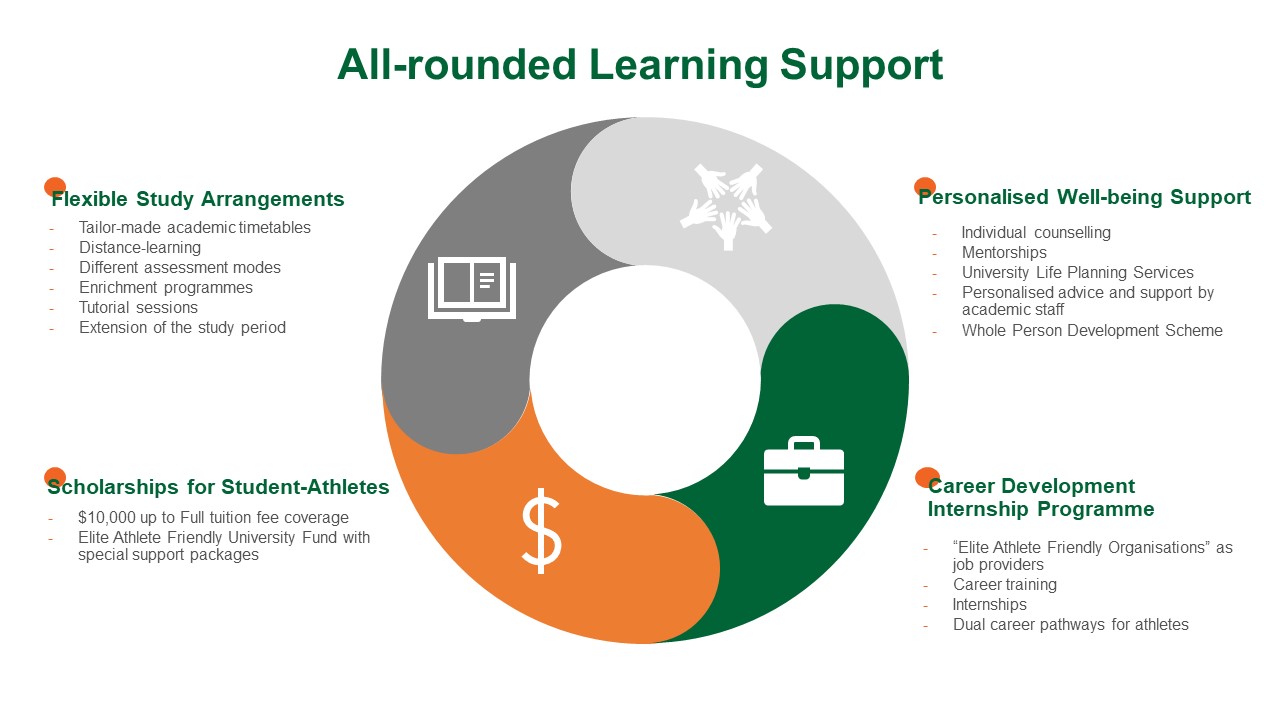 What Our Student-Athletes Say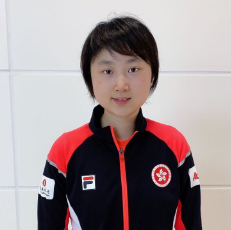 I had my internship as a business catcher at OnBoard for Good for two months. Through the Elite Athlete Career Development Internship Programme, EdUHK provided a connection for me to experience and gain valuable insight through this internship. It has broadened my horizons and helped me to equip myself better in pursuing my career in the future.
Li Ching-wan
Class of 2022
Elite Athlete of the Hong Kong Table Tennis Team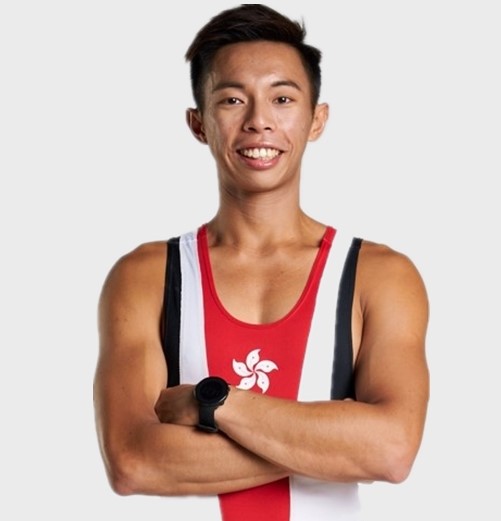 I appreciate the teachers and staff members so much for dedicating a great deal of effort and time to help me with my studies at EdUHK, especially when I was attending trainings and competitions overseas. They had my back and kept me on track. In addition, it was my honor to be appointed as an Elite Athlete Friendly University (EAFU) Ambassador, to act as a role model to promote the holistic development of local athletes.
Chiu Hin-chun
Class of 2021
Elite athlete of the Hong Kong Rowing Team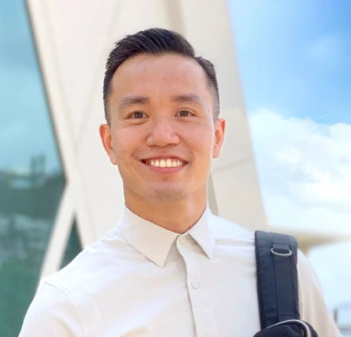 An athlete's life span is short. It is crucial for us to think about our paths after retirement. Thanks to EdUHK, I have the opportunity to continue with my career in sport while acquiring academic knowledge and practical skills beneficial for my future development."
Lee Chun-ho
Class of 2020
Elite athlete of the Hong Kong Karate Team
Enquiry