There are four Government-funded student halls/quarters on Tai Po Campus, namely Northcote Hall, Grantham Hall, Robert Black Hall and the Jockey Club Student Quarters, providing about 2,000 residential places. The Northcote Hall, Grantham Hall and Robert Black Hall provide shared twin and triple study-bedrooms and communal facilities including activity rooms, laundry rooms, bathrooms/toilets, and pantries. Each study-bedroom is also equipped with computer ports and is covered by Wifi network.
The Jockey Club Student Quarters comprises 9-person or 12-person flats, each with single/double/triple bedrooms, its own sitting/dining areas, terrace, kitchen, toilets and bathrooms. Each bedroom is provided with individual computer ports and is covered by Wifi network. A telephone is provided in the sitting/dining areas for use by student-residents. Only students of the same gender may live in the same study-bedroom/flat.
Besides formal classroom learning, residents will acquire different life experiences and enjoy diversities of hall life through hall-life education activities such as inspirational life lessons from experts in various fields, overseas experiential learning tours and life skills workshops held regularly.
Apart from paying the lodging charge, all student-residents have to pay a HK$220 hall-life education fund. Student-residents in Northcote Hall, Grantham Hall and Robert Black Hall also have to pay the air-conditioning charge for their own bedroom and laundry charges, whereas student-residents in the Jockey Club Student Quarters have to share the electricity charges with their flatmates.
For more information, please visit:
Off-campus Accommodation Information
To facilitate students to search off-campus accommodation, the University has set up the Off-campus Accommodation Information Platform where students can find useful information on renting a flat. Please check here for relevant information.
Student Sharing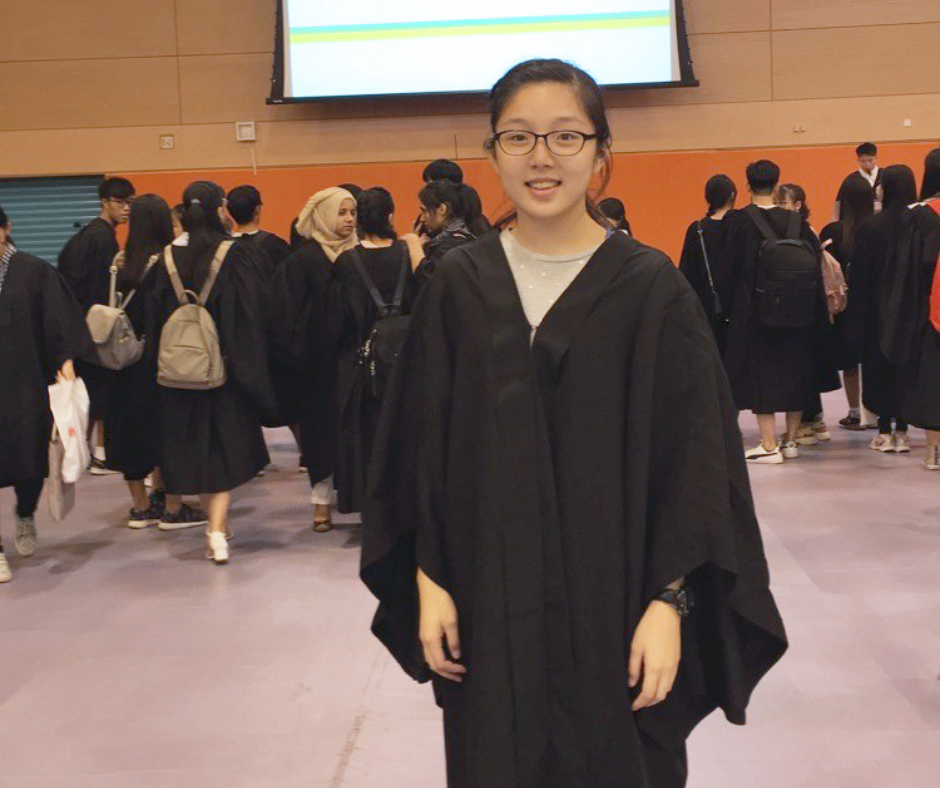 I have many fond memories of my stay at the student hall. In addition to other EdUHK students, I became friends with exchange students from Germany. We had dinner and parties together and it was refreshing to learn about another culture. The hall experience also pushed me to live independently and collaborate with fellow students in daily life.
Roxanne Au
Class of 2022
Bachelor of Social Sciences in Psychology