Programme Description
Environmental management is of growing importance in the daily operation of private and public sectors. Throughout the past few decades, new environmental tools have emerged to enable policymakers and decision-makers to deal with environmental challenges presented in their planning and operation, including environmental accounting, environmental risk assessment and environmental management system certification. At the same time, the establishment of environmental regulation in different jurisdictions makes it necessary for different sectors to comply with different legal and regulatory requirements. This multidisciplinary programme is catered for students who have a strong interest and dedication in environmental management and sustainability.
For more details, please watch the following video: https://youtu.be/hLZpWK4Iwlo.
Study Mode
Normal Period of Study
JUPAS Code
EdUHK Programme Code
Full-time
4 Years (for Year 1 Admissions)
2 Years (for Senior Year Admissions)
JS8702
A4B092

Programme Aims
The BSc in Integrated Environmental Management [BSc(IEM)] programme offers our next generation a multidisciplinary and comprehensive training encompassing science, computing, socioeconomic and regulatory dimensions, enabling graduates to deal with environmental issues from different perspectives.
The programme aims to provide students with a solid training in both scientific inquiry and social sciences inquiry so that they can understand the nature and complexity of the environmental challenges faced by the humanity. Upon the completion of the programme, students will be able to apply professional knowledge to manage a broad range of environmental issues in the real world.
Programme Features
In-depth Integrated Understanding
Analyses pressing environmental sustainability challenges at the local, regional and international levels from scientific, regulatory, institutional and ethical perspectives.
Evidence-based & Communication-driven
Develops sustainable solutions and recommendations based on prudent use of scientific evidence and conveys important messages related to environmental sustainability through quality communication.
Experiential Learning
Enables students to apply their knowledge and skills through participating in the Internship, overseas field trip*, experiential learning activities, and other community engagement activities.
*not applicable for Senior Year Entrants
Programme Intended Learning Outcomes (PILOs)
Upon completion of the programme, students should be able to:
PILO1: Apply key concepts and theories in the field of environmental studies and management;
PILO2: Identify different environmental challenges in Hong Kong, the Greater Bay Area and the world from scientific, social and political and regulatory perspectives;
PILO3: Assess the effectiveness of different environmental management approaches with reference to scientific, social and ethical aspects;
PILO4: Explain different types of environmental problems and risks based on relevant scientific data to different audiences; and
PILO5: Propose appropriate policies, strategies, and solutions with respect to different environmental scenarios.

What Our Students Say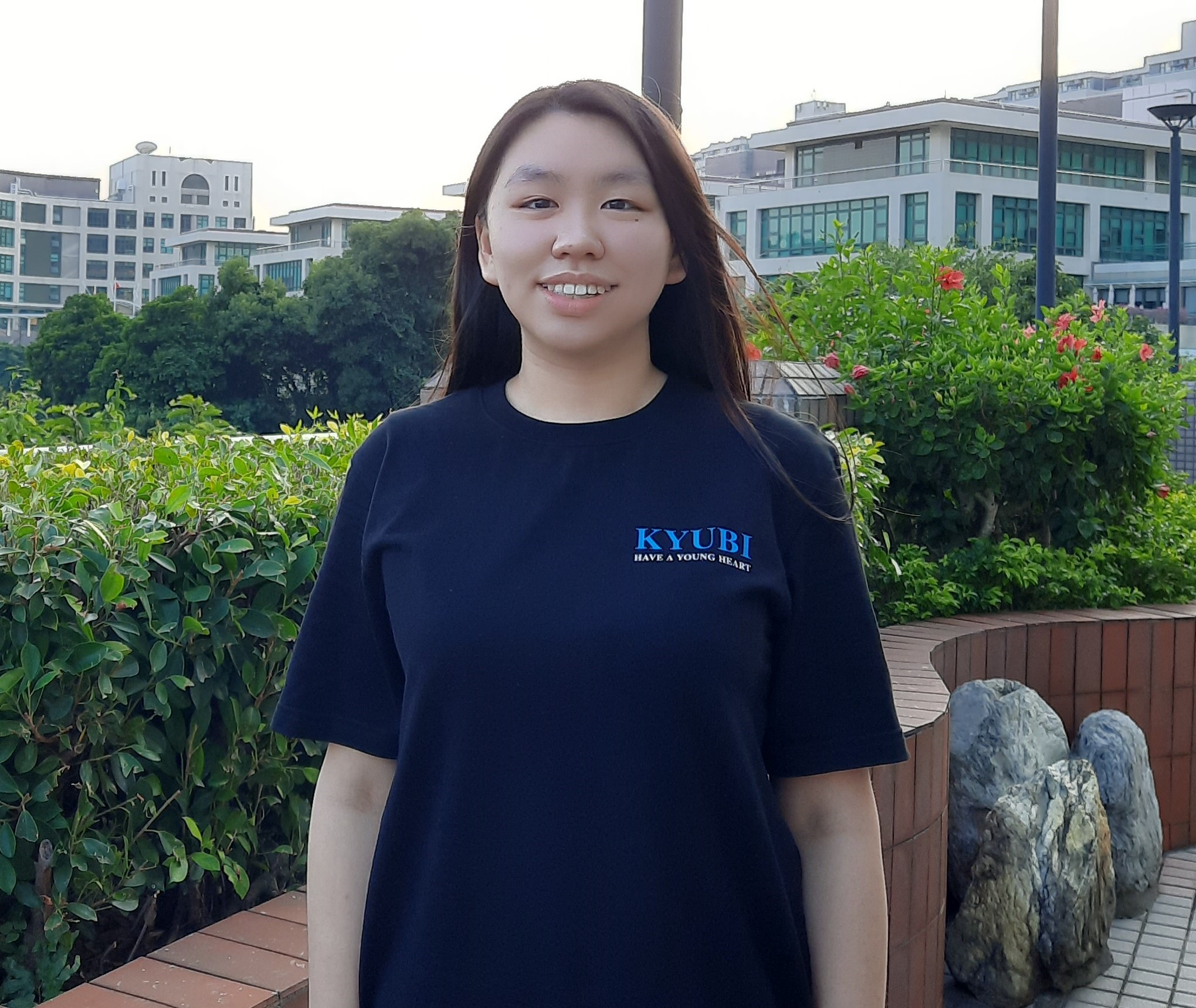 The Programme allows me thoroughly explore environmental management and sustainability. Through field trips and working in laboratories, I have had a lot of opportunities to engage with in-depth studies and research on local and global environmental issues. Surrounded by classmates who share the same academic interest, the learning experience has been pleasurable and conducive.
Chu Cheuk-man
Class of 2022
Bachelor of Science (Honours) in Integrated Environmental Management
Programme Structure
Domain
Year 1 Admissions
Senior Year Admissions
Credit Points (cps)
Major
Major Core
Coursework
39
24
Overseas Field Trip
3
/
Internship
3
3
Major Elective
3
3
Cross-Faculty Core Course
3
/
Major Interdisciplinary Course
3
3
Final Year Project
Honours Project / Capstone Project
6
6
Second Major* / Minor(s) / Electives
30
15
General Education
22
6
Language Enhancement
9
/
Total:
121
60
* Not applicable for Senior Year Admissions.
Notes:
(1) Classes will be held in Tai Po Campus and Tseung Kwan O Study Centre / North Point Study Centre / Kowloon Tong Satellite Study Centre / Sports Centre as decided by the University.
(2) [For Year 1 Admissions only] Students admitted into this programme are required to join the Overseas Field Trip ("Contemporary Environmental Issues") and contribute 18% of the estimated cost of the trip in order to complete the programme.
(3) [For Year 1 Admissions only] Students admitted into this programme starting from the 2023/24 cohort are required to visit the Greater Bay Area (GBA) and/or other parts of Mainland China. Programme may also require students to participate in other non-local learning experience for completion of the programme. While the visits are heavily subsidised, students are still required to contribute part of the estimated cost of the visits ("student contribution"), whereas personal entertainment, meals expenses, travel document fee and personal insurance costs will not be supported. The estimated cost of the visits for students admitted to the 2023/24 cohort is not available yet as it is subject to a variety of factors such as changes to the cost of the visits as a result of inflation, trip duration, traveling expenses, the exchange rate, etc. The exact amount of student contribution is thus not available.

Medium of Instruction
The programme will mainly be conducted in English. All Major courses will be taught in English. For some non-Major courses, Putonghua or Cantonese will be adopted as the medium of instruction when the language is considered to be most effective for teaching.
Career Prospects/Professional Qualifications
Graduates can find employment across a wide range of fields, including Environmental Consultancy, Non-government Environmental Organisations, Public & Private Sectors in Environmental Management, Environmental Testing, etc.