Programme Description
BSocSc(Psy) aims to provide a curriculum conforming to standards comparable to local and overseas universities, but also three interrelated concentrations that develop students' intellectual capacity and ability to apply psychological knowledge and skills in the workplace— (1) School Psychology, (2) Health Psychology, and (3) Human Relations and Communication.
| Study Mode | Normal Period of Study | JUPAS Code | EdUHK Programme Code |
| --- | --- | --- | --- |
| Full-time | 4 Years | JS8651 | A4B075 |

Programme Aims
The programme embraces two overarching goals and six subsidiary objectives for education and training. Upon graduating from the programme, students will be able to demonstrate a high level of competence in each of these areas.
To equip graduates with a solid background in psychological knowledge and research
Demonstrate breadth and depth of knowledge in psychology;
Apply scientific methods to design and carry out psychological research;
Demonstrate critical and creative thinking in applying psychological principles to personal, social, and organizational issues locally as well as globally.
To produce graduates who can competently integrate the science and application of psychology
Communicate and collaborate effectively with professionals and the public in providing information about psychological research and services;
Apply psychological knowledge and skills at pre-professional level in a variety of settings;
Demonstrate sensitivity and competence in applying ethical principles and standards to support the professional responsibilities and conduct in the workplace.
What Our Student Says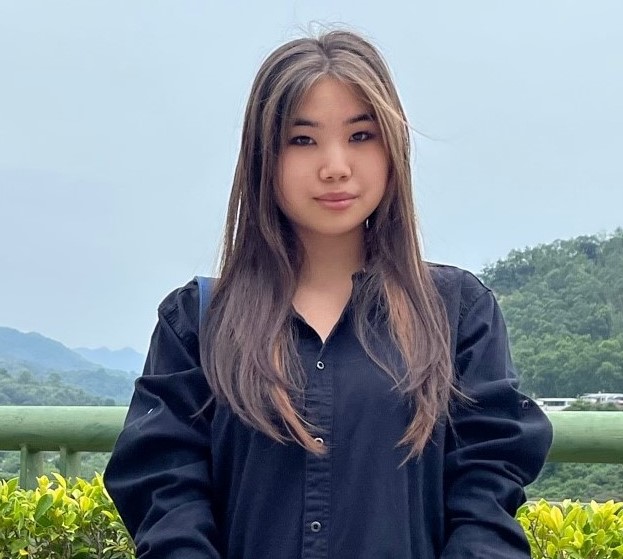 Ever since I joined the EdUHK, my social circle has expanded, and the learning journey has broadened my horizons. Teachers at EdUHK are caring and always offer help to us whenever we are in need. Classmates around me are hardworking and enthusiastic about their studies. The whole atmosphere is conducive to our learning.
Mergalimova Ayana
Bachelor of Social Sciences (Honours) in Psychology
Programme Structure
To promote whole person development, the programme constitutes a total learning experience for all students to prepare our graduates to be able to apply psychological knowledge in various job settings.
Components
Credit Points (cps)
Year 1 Admission
Senior Year Admission
Major
- Foundation and Core Courses (including Cross-Faculty Core Course)
27
24
- Interdisciplinary Course
3
3
- Electives
21
3
- Internship
3
3
Final Year Project (FYP)
- Research Methods course
3
3
- Honours Project/ Capstone Project
3
3
Second Major / Minor(s) / Electives
- Including Second Major (10 courses) / Minor (5 courses)
30
15
General Education
- Foundation course
4
---
- Experiential Learning
6
3
- 3 Breadth courses
9
---
- University ePortfolio
3
3
Language Enhancement
- 2 mandatory English enhancement courses
9
---
- 1 mandatory Chinese enhancement course
Total:
121
60
Notes:
(1) Classes will be held in Tai Po Campus and Tseung Kwan O Study Centre / North Point Study Centre / Sports Centre / Kowloon Tong Satellite Study Centre as decided by the University.
(2) Students admitted into this programme starting from the 2023/24 cohort are required to visit the Greater Bay Area (GBA) and/or other parts of Mainland China. Programme may also require students to participate in other non-local learning experiences for completion of the programme. While the visits are heavily subsidised, students are still required to contribute part of the estimated cost of the visit ("student contribution"), whereas personal entertainment, meals expenses, travel document fee and personal insurance costs will not be supported. The estimated cost of the visits for students admitted to the 2024/25 cohort is not available yet as it is subject to a variety of factors such as changes to the cost of the visits as a result of inflation, trip duration, traveling expenses, the exchange rate, etc. The exact amount of student contribution is thus not available.

Career Prospects/Professional Qualifications
Graduates of BSocSc (Honours) in Psychology are eligible to apply for membership in the Hong Kong Psychological Society as well as international psychological associations. This programme thus helps to develop the University's reputation as a provider of Education Plus programmes by offering a qualification which is professionally and internationally recognized.