Programme Description
The BSc (EM) gives your career in education-focused administration a head-start, equipping you with career opportunities in schools, NGOs, and education-related organizations where care, ethics, and social responsibility are core to their business agenda. Our programme has a strong team of university-wide, inter-faculty, and inter-disciplinary instructors with academic and practitioner experiences in education and executive management. Professional preparation includes a broad and diversified spectrum of essential knowledge (e.g., grant proposal writing, human resource management, leading school entrepreneurship, etc.), and internship opportunities. Internship will be matched according to your career interests with our education, non-governmental, and related private sector industry partners for placements in Hong Kong or the Greater Bay Area.
| Study Mode | Normal Period of Study | JUPAS Code | EdUHK Programme Code |
| --- | --- | --- | --- |
| Full-time | 2 Years (for Senior Year Admissions) | N/A | A2B104 |

Programme Aims
The BSc (EM) aims to develop graduates who will take on administration roles in education and NGOs, social enterprises, or socially responsible corporations offering educational programmes. As a proposed Senior Year Entry Programme, the BSc (EM) emphasises the application of essential knowledge, skills, and attitudes that will equip graduates to function effectively in support roles. The programme will provide graduates with a knowledge base that supports their potential for upward professional mobility, i.e., to progress from support positions to executive leadership roles.
The programme takes the perspective that leadership practices can be enacted by diverse organisational members. Flowing from the above rationale, the design of the BSc (EM) programme emphasises develops future leaders by preparing graduates for diverse roles, attributes and skills required of executive management personnel. Crucial capacities include leadership in administration and programmes, collaboration in developing initiatives, policies and spearheading action plans, providing timely and ethical decision-making and constructive feedback, and effectively communicating with internal and external stakeholders.
Upon successful completion of the Programme, students will be able to:
| | |
| --- | --- |
| PILO1 | Apply theory-informed executive management knowledge to develop attributes, skills and practics to solve real workplace problems creatively and critically; |
| PILO2 | Design, implement, monitor and evaluate strategic plans, programmes and projects for educational and non-profit organisations; |
| PILO3 | Apply relevant legal, fiscal, technological, educational and leadership competencies to the above; |
| PILO4 | Communicate effectively organisational initiatives and interventions to individuals and organisations using a range of tools and skills; |
| PILO5 | Maintain high standards of social responsibility and professional ethics in enacting executive management competencies. |

What Our Students Say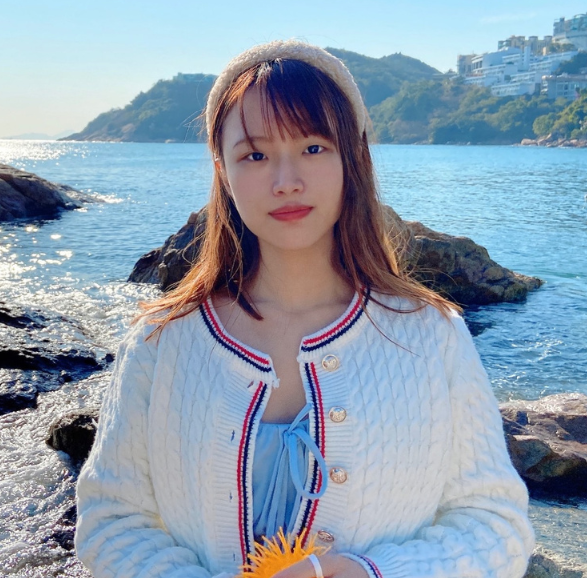 EdUHK encourages not only academic achievements but also puts emphasis on students' holistic development. Some essential skills, such as leadership, communication, social networking and relationship building, will definitely play a key role in our future prospects. I am very grateful that the University has offered a lot of training to us in that regard.
Tan Qing
Class of 2022
Bachelor of Science (Honours) in Executive Management
Programme Structure
Domain
Credits
Major
30
Programme Package
15
Internship
6
Common Core
3
Final Year Project

Research Methods (3 cps)
Honours / Capstone Project (3 cps)

6
Total:
60

Major Studies
The Major courses aim to provide opportunities for students to understand how organisations in educational and non-profit organisations compare with commercial organisations, and the implications on their management and administration. They will learn knowledge and relational skills in designing, planning, implementing, and managing programmes and projects, and in providing administrative support for the organisations. They will be equipped with capabilities in ethical decision-making, including but not limited to designing, bidding for, promoting, implementing, and evaluating programmes and projects, and achieving sustainable community partnerships. They will gain technological, procedural, financial, human, organisational, and leadership skills for administrative and executive duties.

Programme Package
The programme package includes a fixed set of courses which are specifically designed to address breadth in linguistic, technological, cultural, and educational competencies but in a manner that is programmatically relevant.
A. Language Enhancement: Corporate language (Chinese & English)
Written and spoken Chinese & English language use in internal and external organisational communication, which include, but are not limited to, report and proposal writing, minute taking, promotion and advertisement via different means of media, intercultural communication, oral presentation, etc.
B. Cultural & educational elements
Higher order thinking skills in the 21st century and their applications to executive management.
Inter-cultural and cross-cultural perspectives (for managing educational and non-profit organizations): communicating and transacting business, negotiating with colleagues from other countries, working for a foreign-based company, managing human resources in another country, foreign-born or culturally diverse workers, and accommodating international guests, etc.
C. Technological elements
Knowledge and skills of information technology (IT), multimedia authoring and automation in educational and non-profit settings.
IT strategic planning, IT budgeting, information systems selection and outsourcing, multimedia authoring, benefits and techniques of automation, Robotic Process Automation, e-government, security and ethical issues related to the use of automation.
Internship
Students will take part in a placement at an internship agency in the local community or in the Greater Bay Area, with assessment and support to their work aspirations.
The internship allows students to gain work experience in the education and non-profit organizations as well as practice the learned knowledge and executive management skills.
* Initial support has been sought from our strategic partners, local schools and non-profit organizations, to provide internship opportunities for our students.
Final Year Project
The purpose of the Final Year Project is to apply and integrate learned knowledge and skills to conduct an executive/programme/project-based study that prepares students with the experience and competencies needed for their future career and professional development. Students may choose from conducting an Honours Project or a Capstone Project, similar to the arrangement for the University's full-time BEd programmes.
General Education
University ePortfolio
It is a 3-cp 'capstone' course which requires students who are approaching the end of their undergraduate studies both to reflect critically on their experience – within General Education, in their disciplinary, professional and co-curricular studies, and in their lives beyond the classroom – and to develop an integrated view of how and where they position themselves in relation to their future goals, plans, and aspirations. Students have to take the course in the semester of study assigned by individual programmes.

Elective
Master Level Electives
Students have the option to choose to take an elective 3 cps course at the Master's level (e.g. from the MEd' programme)
This optional elective can provide a coherent and continuous career progression pathway for BSc (EM) students who would like the option to have an early exposure to Master degree education.
Students may use the 3 cps earned from this elective in replacement of the course - Organizational and executive management: Cross-cultural perspectives in the BSc (EM) Programme Package.
Medium of Instruction
The programme will mainly be conducted in English. All Major courses will be taught in English. For some non-Major courses, Cantonese or Putonghua may be adopted as the medium of instruction when the language is considered to be the most effective for teaching.

Career Prospects/Professional Qualifications
BSc(EM) offers aspiring professionals career pathways in education (e.g., schools), non-profit (NGOs), and education-related commercial enterprises (e.g., private tutoring agencies). Possible roles include:
Education Consultant
Administrative Manager / Executive Officer
School Programme Officer / Learning Support Coordinator
Project Officer
Liaison Officer / Community Support Officer