Programme Description
This programme aims at equipping students with essential skills and knowledge so that they will be capable of teaching geography curricula in senior and junior forms at secondary school. Students will be provided with diverse learning opportunities through guest lectures, field trips, and seminars on a regular basis to enhance their deeper understanding of contemporary geographical issues.
| Study Mode | Normal Period of Study | JUPAS Code | EdUHK Programme Code |
| --- | --- | --- | --- |
| Full-time | 5 Years | JS8428 | A5B084 |

Programme Aims
The programme aims at training pre-service teachers who will be able to teach Geography curriculum in the secondary schools.
On successful completion of the programme, students will be able to:
demonstrate a solid understanding and command of geographical concepts and theories and apply the knowledge to solve geographical problems in the local, regional and global contexts with complex human-physical interface;
develop learning capability to be a competent and effective learner and teacher in a dynamic and an ever-changing society;
apply critical thinking to analyse the geographical and environmental issues that address the relationship among land, nature and people in the physical and human environments;
demonstrate the pedagogical literacy and competency required for the development and implementation of curriculum in secondary schools; and
develop essential abilities to plan, execute, report on field work and geographical research with the skills of data analysis, Geographic Information System, remote sensing and field studies.
What Our Student Says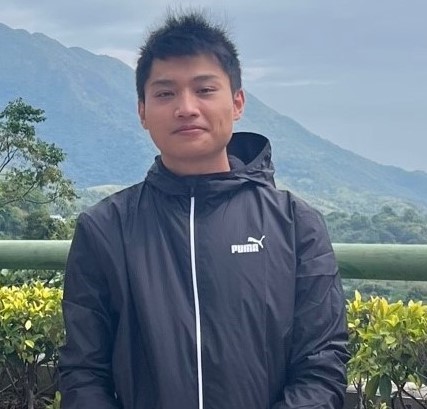 Geography has broadened my view, not only on geological discovery but also on the exploration of the human-nature relationship and the impact of urban development. I would like to inspire my future students' curiosity towards their surroundings and encourage the exploration of more world wonders.
Wong Man-nang
Bachelor of Education (Honours) (Geography)
Programme Structure
Domain
Credit Points (cps)
Major

Major
Cross-Faculty Core Course
Major Interdisciplinary Course

39
Education Studies

Education Studies Core
Pedagogy for Major

30
General Education
22
Final Year Project (Honours Project / Capstone Project)
6
Electives (including Free Electives, Minor or Second Major)
30
Field Experience
20
Language Enhancement
9
Total:
156
Note:
(1) Classes will be held in Tai Po Campus and Tseung Kwan O Study Centre / North Point Study Centre / Sports Centre as decided by the University.
(2) Students admitted into this programme starting from the 2023/24 cohort are required to visit the Greater Bay Area (GBA) and/or other parts of Mainland China. Programme may also require students to participate in other non-local learning experience for completion of the programme. While the visits are heavily subsidised, students are still required to contribute part of the estimated cost of the visits ("student contribution"), whereas personal entertainment, meals expenses, travel document fee and personal insurance costs will not be supported. The estimated cost of the visits for students admitted to the 2024/25 cohort is not available yet as it is subject to a variety of factors such as changes to the cost of the visits as a result of inflation, trip duration, traveling expenses, the exchange rate, etc. The exact amount of student contribution is thus not available.
(3) Students admitted into this programme are required to join a compulsory overseas residential field study and contribute at least 18% of the estimated cost of the trip in order to complete the programme.

Career Prospects/Professional Qualifications
In-depth academic and professional knowledge confer graduates of the programme with excellent career prospects. They will possess a Qualified Teacher Status in Hong Kong and are ready to become fully qualified teachers in local secondary schools. In addition to the professional teaching career, graduates will possess the academic knowledge and intellectual skills to embark on a wide variety of other relevant jobs in the government sector, green non-government organisations, commercial organisations, environmental consultancies, etc.